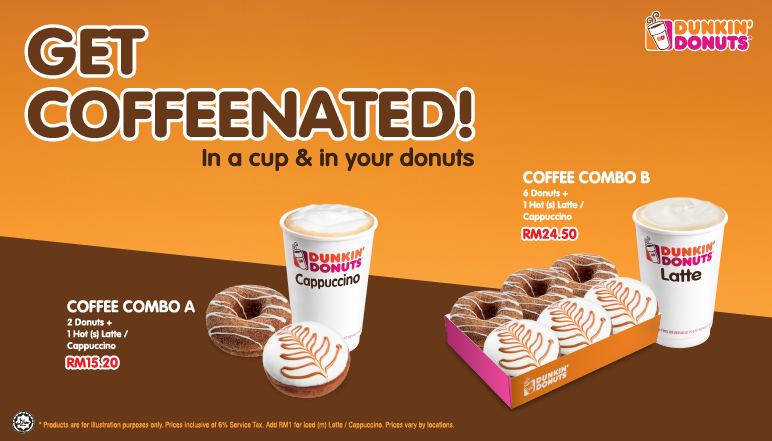 Get Coffeenated
Introducing Vanilla Latte and Coffee donuts, best enjoyed with our freshly brewed latte and cappuccino!
Now you can get coffeenated in a cup and in your donuts!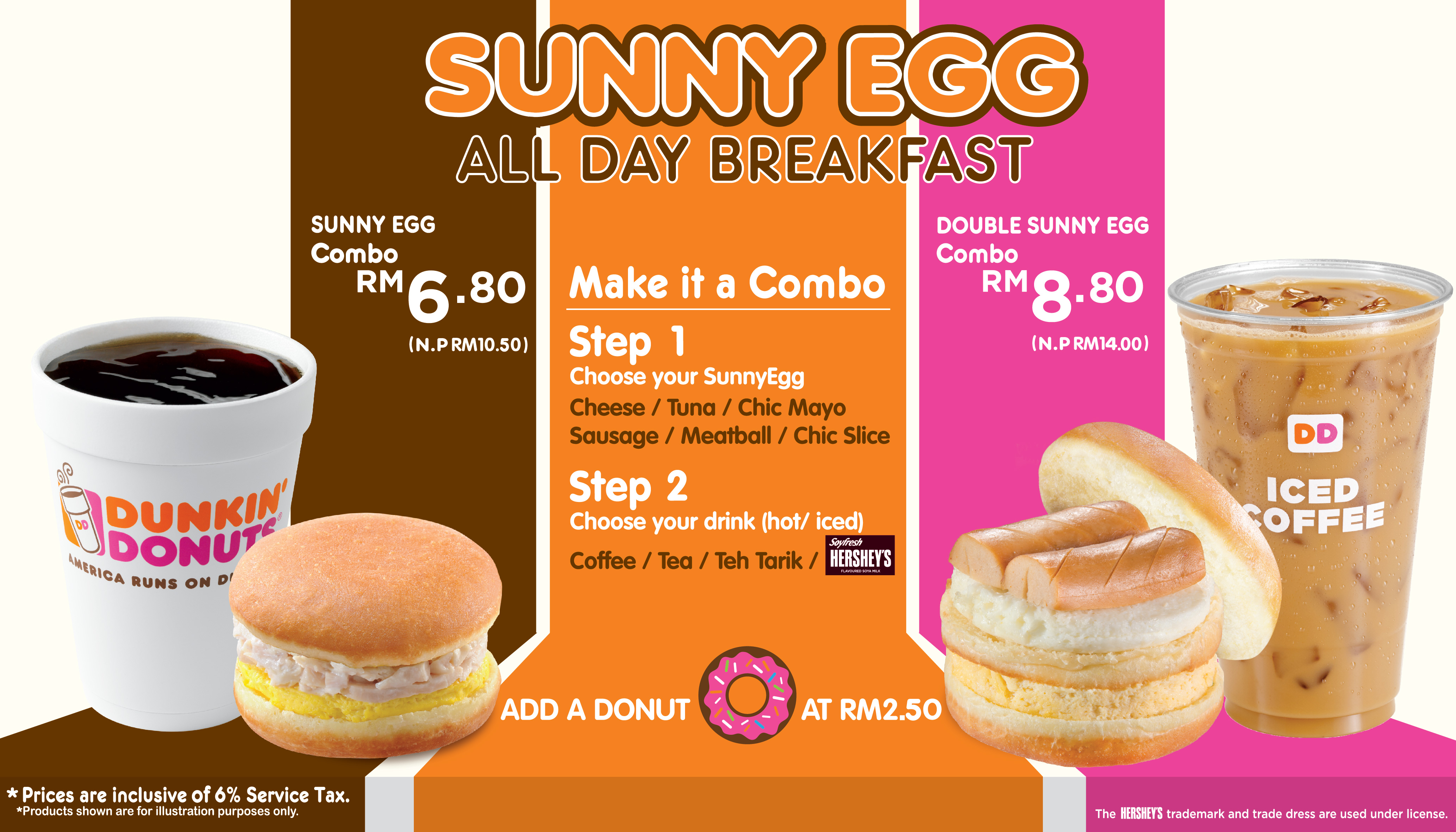 Sunny Egg All Day Breakfast
Our Sunny Egg Breakfast Combo is now available all day from RM6.80 only.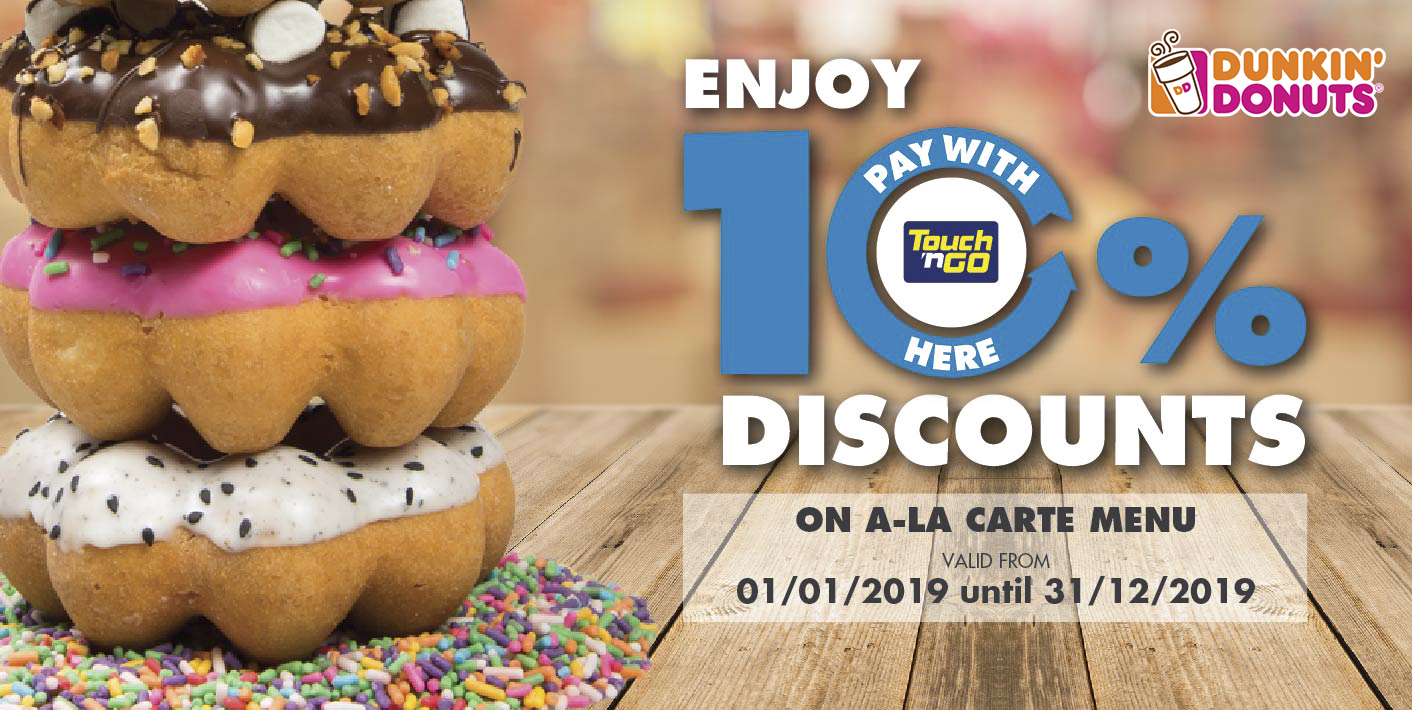 Touch 'n Go Promo – 10% off
Pay with your Touch 'n Go card and enjoy a 10% discount on any of our a-la-carte menu item.
Valid from 1/1/2019 to 31/12/2019.