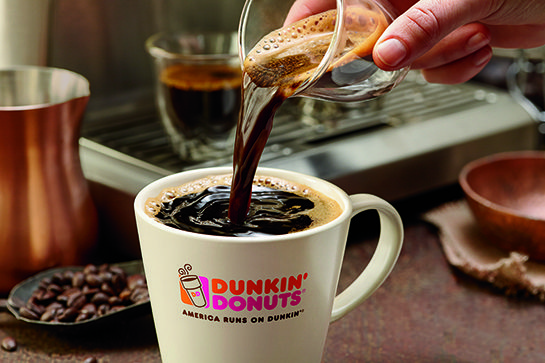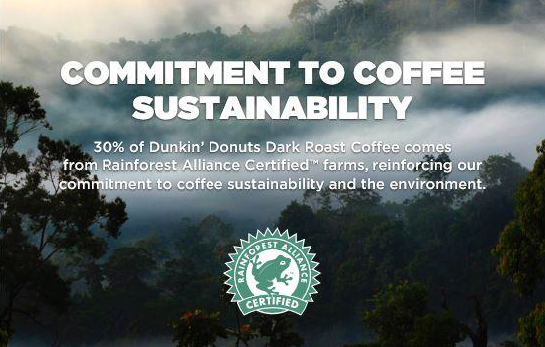 Our Commitment to Coffee
At Dunkin', coffee is at the heart of our business and our coffee heritage goes back more than 68 years. We are proud of our coffee, and we know our customers feel as passionately about it as we do.
We use 100% Arabica coffee beans sourced from Central and South America. Coffee is milled and processed to Dunkin' own specifications, which are recognized by the industry as superior grade of coffee.
We are also committed to sourcing coffee sustainably by working with organizations like the Rainforest Alliance to ensure a long-term supply of coffee and benefit coffee farming communities.